Ghaziabad gears up for Smart City Mission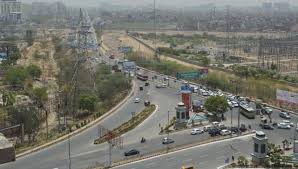 To develop Ghaziabad as a smart city, the city's municipal corporation will prepare a new proposal which will be sent to the Union Urban Development Ministry to compete in the third round of Smart City Mission.
In the third round of Smart City Mission, 40 cities will compete against each other for getting government funding to complete their smart city projects.
"The focus will be on various aspects pertaining to sanitation. A detailed road map for preparing the plan will be worked out next week in consultation with the officials of various departments. The better aspects of the previous two plans will be retained. Efforts will be taken to ensure that there is greater public participation as far as recommendations and suggestions for the plan are concerned," said Ashu Verma, Mayor of Ghaziabad.
The work on the proposal will begin on January 1 next year. The previous plan, which had been rejected by the ministry, will also be uploaded on the corporation's website to invite public opinion.
The Ghaziabad Municipal Corporation will also launch a campaign to reach out to the public. A final call on the consultant to be hired for preparing the Smart City Plan will be taken by the Lucknow-based Regional Centre for Urban and Environmental Studies (RCUES).
The final plan will also be vetted by RCUES before it is sent to the Urban Development Ministry. So far, the ministry has short-listed 60 cities that will be developed as part of the Government of India's Smart Cities Mission.