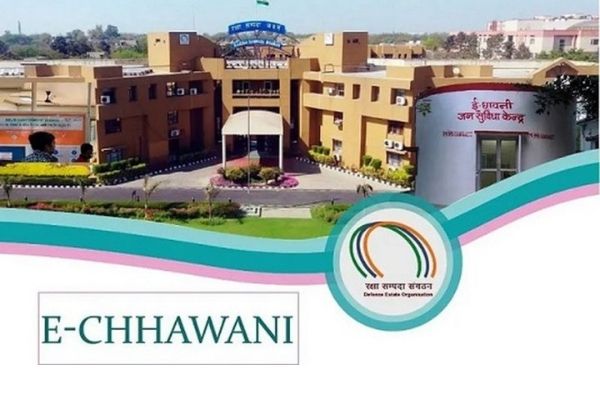 The E-Chhawani portal which was launched in January 2021 as a pilot has received tremendous response from cantonment across the country. As many as 100 per cent of households in 41 cantonments have registered on the portal, said a LinkedIn post by Ajay Kumar, Defence Secretary, Government of India.
Sharing the development on social media, Kumar's post read "E-Chhawani portal is not even 1 year and yet it has seen tremendous adoption of eChhawani online services!! 100% households in 41 Cantonments have registered on the eChhawani portal of DGDE and availing services online offered."
However, this is not the first time the eChhawani portal has been lauded for the rising demands of its online services. Earlier, in February 2021, the residents of Secunderabad Cantonment Board (SCB) requested the officials to organise awareness campaigns and educate people regarding the portal so that everyone can leverage the facility. As per the SCB authorities, the eChhawani portal has resolved over 1,000 complaints related to public grievances zeroing down the need for cantonment residents to rush to the SCB office for every problem.
Later in November 2021, through the eChhawani, cantonment boards have taken steps to improve online service delivery, in particular the online payment mechanism for e-services. The boards offered financial incentives to residents of the cantonments on 78 civic services including but not limited to community hall bookings, water tanker bookings, water connection, sewage connection, grant of trade licence.
Also Read: Defence Minister Rajanth Singh inaugurates 24 bridges in border states including 3 in Uttarakhand
What is eChhawani?
eChhawani is a citizen-centric project run by the Directorate General of Defence Estates, Ministry of Defence, Government of India. Under this initiative, s many as 20 lakh residents across 62 cantonments are being provided online citizen services through a unified portal. The unified portal https://echhawani.gov.in provides centralised access to civic services to people residing in cantonments along with all relevant information in a simple, easy to understand and effective manner. The services are being provided in a paperless, faceless and cashless environment on the eChhawani Portal.