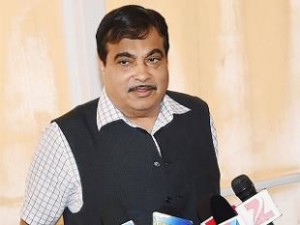 Union Minister for Road Transport, Highways and Shipping Nitin Gadkari has said that a multi-modal hub would be set up in Sahibganj, the only district of Jharkhand and it would also become a smart city.
Gadkari also said, "Sahibganj will get a bridge over the Ganga and waterways on it to make it a multi-modal hub.
Addressing a press conference, he also said, "The Rs 534-crore multi-modal hub in Sahibganj will become the growth engine for Jharkhand."
He told that the work on the bridge over the Ganga in Sahibganj would start by March this year.
Gadkari further informed that the ministry will set up three multi-modal hubs in the country, including one in Sahibganj and once completed, cargo could directly go to Bangladesh from Chhattisgarh, Madhya Pradesh, Maharashtra and Uttar Pradesh. Wendell Smallwood Authentic Jersey