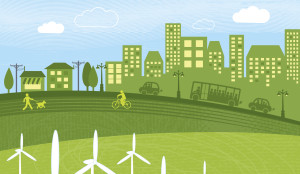 Belgium-based research and technology firm Vito NV has entered into an agreement with Valluri Technology Accelerators to cash in on programmes relating to smart cities, clean technology and environmental sustainability in India.
The two companies have plans to offer their expertise on developing technological concepts and know-how in the fields of energy, water, waste, pollution, healthcare and land use. It is due to technology and business partnership that Vito has made its formal entry in India.
Vito CEO Dirk Fransaer said they have been working with large industrial houses but now, the problems in India need to be addressed.
Valluri Technology Accelerators Founder & Chairman Venkatesh Valluri said: "This agreement will focus on key areas around energy saving, water, pollution, waste, healthcare and smart city development through collaborative approaches and principles of technology convergence."
Get a chance to meet who's who of Smart Cities ecosystem in India including key policymakers from Central and State Governments. Join us at Smart City Conclave, Kochi on 18 August, 2018 to explore business opportunities. Like and connect with us on Facebook, Linkedin and Twitter.