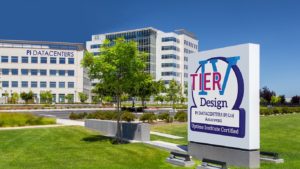 Data Centre and Cloud service provider Pi Datacentre has opened its new facility in Amravati, Andhra Pradesh.
The company has signed agreement with 10 companies, including PowerGrid, IRCTC, Mahindra & Mahindra Finance, Deutsche Bank, Snap Bizz, Acute and Net Spider also.
"Government is using technology for speedy completion of projects and bringing in total transparency," said Chief Minister of Andhra Pradesh Chandrababu Naidu, while inaugurating the centre.
The CM also informed that more than 2,000 people will get jobs from this data centre.
 "The next big revolution was when I managed to convince Bill Gates to set up a Microsoft centre in Hyderabad," said the CM.
One of the most advanced data centres in the world, Pi Amaravati is the first Software Defined Strategic Data Center (SDDC) in the world and uses open stack virtualisation framework to deliver the best-in-class computing, storage, and networking experience.
Pi is capable to deliver top of the league modular colocation and hosting services with a capacity up to 5000 rack, making it the largest in Asia and one of the top data centres in the world.
Get a chance to meet who's who of Smart Cities ecosystem in India including key policymakers from Central and State Governments. Join us at Smart City Conclave, Kochi on 18 August, 2018 to explore business opportunities. Like and connect with us on Facebook, Linkedin and Twitter.