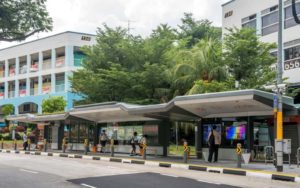 As a part of Bhubaneshwar City Bus Modernisation Project, the Capital Region Urban Transport (CRUT) has envisaged establishing the Bus Queue Shelters (BQS) in the city by November. Also, as per the agenda of State Government 200 new buses will be added. With the new buses and BQS, the look of Smart Capital will be enhanced, convey the officials of Bhubaneshwar Smart City.
According to the officials the gross budget for the project has been set as Rs 20 crore which will be funded by BSCL. Three months period has been set as a deadline for BQS after the MoU is signed. JSL Lifestyle Limited has been awarded this project. Also, the technology like smart IT solution and network facility will be installed in these shelters by Bhubaneshwar Operation Centre. Some other facilities like seat arrangements, back-lit display signage boards holding up the map of Bhubaneshwar, vertical signage posts will also be provided in the shelter.
"GPS-based Public Information System (PIS) fitted on the shelters will share bus details with the passengers. Also, PIS will be connected to the operation center for better coordination among users and operators," said a BSCL official.
Also, polycarbonate semi-transparent roof cover will be installed in these bus stops which would protect it against rough weather. In order to avoid any water leakage, this polycarbonate roof will have a pipe firmly fixed in it. This multi-layered roof will be also UV protected.
"Electric fittings used for lighting panels will be installed as per Indian Electrical Standards," the official said.
Mike Foltynewicz Womens Jersey