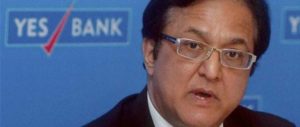 With an aim to launch the first 'Collaboration-as-a-Service' platform to address issues as to urban development, Yes Bank, a private sector bank declared a partnership with Karim Nagar and Warangal in Telangana State. Both these cities have been selected under Smart Cities Mission.
Incorporating the idea of recently launched YES SCALE Smart City Accelerator, the bank has appealed to start-ups from around the world to cooperate with technology leaders like Bosch and Dell EMC and put forth some efforts for problems stated Smart Cities, respectively.
PwC, working as an active partner, is dedicated to leading strategic partnerships & advisory and implementation of innovative solutions in the Smart Cities.
Rana Kapoor, MD and CEO of Yes Bank said, "The cross-industry collaboration via Accelerator will empower these cities with innovative solutions for better connectivity, processes, and devices which help administrators revert faster to all the queries besides creating new revenue sources."
Bosch and Dell EMC Digital Cities will offer testing, development, and deployment of infrastructure support to assist start-ups for the establishment.
Get a chance to meet who's who of Smart Cities ecosystem in India including key policymakers from Central and State Governments. Join us at Smart City Conclave, Kochi on 18 August, 2018 to explore business opportunities. Like and connect with us on Facebook, Linkedin and Twitter.