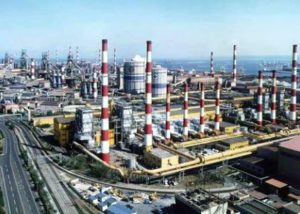 Greater Visakhapatnam Municipal Corporation (GVMC) has decided to supply tertiary treated water to the city industries at a cost of Rs 380 crore. This includes enhancing the capacity of 38 MLD Sewage Treatment Plant (STP) near Poorna Market to 70 MLD.
Making use of pressurised pipelines, treated sewage effluents will be supplied to the industries.
There are plans to divert sewage from the ABD (Area-Based Development Component) of the smart city as well as Appu Ghar sewage treatment to the same STP.
Every house in the ABD will be connected to the sewerage network.
The project will be based on Public-Private Partnership (PPP) model.
GVMC has adopted latest technologies to meet the effluent standards set by the Central Pollution Control Board as well as water quality requirements of the industries.
Get a chance to meet who's who of Smart Cities ecosystem in India including key policymakers from Central and State Governments. Join us at Smart City Conclave, Kochi on 18 August, 2018 to explore business opportunities. Like and connect with us on Facebook, Linkedin and Twitter.