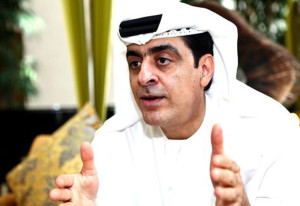 Tasweek Real Estate Development and Marketing, a UAE-based real estate company, in association with local partner MAMS Holdings Group, has announced to invest in "smart city" projects in India.
One of the statements from the real estate firm said that it has held talks with Akhilesh Yadav, Chief Minister of Uttar Pradesh, to discuss opportunities related to smart cities and urban development.
India's 2015 federal budget has alloted $1 billion for the Urban Rejuvenation Mission and reserved $84 million to build 100 smart cities.
Lately, Tasweek has formed a strategic partnership with India's construction firm MAMS Holdings Group to follow both business and investment prospects in India.
As per the agreement, the partners will seek residential, commercial and mixed-use projects that are enabled with smart technologies in India. Further, their focus is on the investment opportunities in affordable housing sector.
Masood Al Awar, CEO, Tasweek, said, "Many advisory and technology firms, urban planners and engineering firms have showed their interest and support for the Chief Minister's initiative of 'smart cities' in India. Thus, our partnership with MAMS Holdings is timely and strategic, as we will have access to local market expertise and know how to support affordable yet 'smart' living in Uttar Pradesh and other parts of India such as Jammu and Kashmir, Telegana, Andhra Pradesh, and Calcutta. We will also continue to discuss opportunities with our partner in alignment with India's long-term development agenda."
Get a chance to meet who's who of Smart Cities ecosystem in India including key policymakers from Central and State Governments. Join us at Smart City Conclave, Kochi on 18 August, 2018 to explore business opportunities. Like and connect with us on Facebook, Linkedin and Twitter.