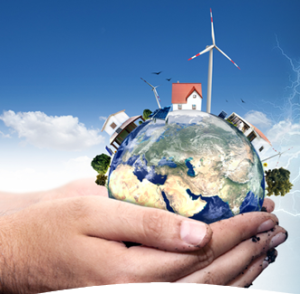 As a part of the National Energy Conservation Day celebrations, a web portal named "Energy Savers" was launched on December 14 to reach out to school children across the country.
Piyush Goyal, Minister of State (I/C) Power, Coal and New and Renewable Energy launched the portal (www.energysavers.co.in).
With focus on stimulating school children to start taking energy-conservation actions around them, the portal provides tools to help children assess and improve energy usage in their schools and at their homes. "This "catch-them-young" strategy to influence the energy consuming behaviour of the children would make them the ambassadors of Energy Conservation, said the minister.
The portal and the energy efficiency activities provided there have already been piloted in 19 schools across the country. The schools were connected by video during the function.
The Bureau of Energy Efficiency (BEE) hopes to register 1000 active schools on the portal in the next one year.
Main features of the Web Portal
• To create mass awareness and outreach among school children across all segments of the society.
• At the "going live" of the web portal, at-least 1 school in each state of the country will be connected and directly communicate with the school children / teachers.
• This portal will support the spread of a culture of energy efficiency among members of the school community, and help them in carrying out energy-conservation activities themselves, and to engage with their immediate environment including parents, teachers, friends and neighbors.
• The portal will enable interaction amongst school children through:
* Creation of Energy Clubs.
* Competitions based on Energy Audits and savings in their schools.
* Essay Competitions etc.
• Children who achieve success in the competitions and tasks would be recognised for their achievement and awarded BUSS-labeled products, and assigned titles that recognize their progressive achievements.
• The portal will be subsequently developed in vernacular languages so as to maximize outreach among children all over the country.
• The portal will eventually connect with approximately 50,000 schools across the country and create mass awareness on the need for Energy Conservation and Energy Efficiency.
• A category of best performing schools/high-achieving children could be included in the National Energy Conservation Awards in the subsequent years. Aaron Rodgers Womens Jersey