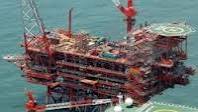 Reliance Industries has been dragged into court by public sector ONGC for allegedly taking away gas from its blocks overlapping with the latter's KG-D6 block. The ONGC move comes close on the heels of the two parties agreeing to appoint a third-party consultant to assess the extent of overlap.
In its plea before the Delhi High Court, ONGC alleged that RIL had 'exploited' gas from the PSU's blocks in the KG Basin totalling about 18 billion cubic metres (bcm) between 2009 and September 2013.
At $4.2per million metric British thermal units, RIL's revenue from alleged sales of ONGC's 18 bcm of gas could be pegged at around $2.7 billion, although the PSU did not quote any specific figure in its petition. ONGC's block KG-DWN 98/2, which is yet to start production, lies next to RIL's KG-DWN-98/3, commonly known as KG-D6.
ONGC wants a court-monitored independent agency to be set up for serving the two-fold purpose of establishing the continuity of reservoir across the two blocks, and secondly, for gas balancing in accordance with the rules and articles of the production-sharing contract (PSC).
In fact, ONGC and RIL held several rounds of talks and shared technical data to examine if the PSU's claim is true.  During such talks, both sides agreed on appointing a third-party consultant to resolve the issue, but differences persisted on the volume of gas overlapped between the adjoining blocks of the two companies.
On the other hand, RIL reiterated that the company has been constructively engaged with ONGC in sharing of data and finding a suitable resolution through the appointment of an independent third-party expert.  The most recent such meeting was held on May 9. They have jointly signed minutes of a meeting to record such an understanding, claimed RIL.
The spokesman of the Mukesh Ambani owned oil major said in a statement, "Any inference prior to such assessment is mere speculation and commencement of legal proceedings at this juncture is unwarranted. Any claims of any impropriety on the part of RIL, if these have been made, are baseless and RIL will take appropriate steps to safeguards its position and rights."
Get a chance to meet who's who of Smart Cities ecosystem in India including key policymakers from Central and State Governments. Join us at Smart City Summit, Surat on 19th-20th May, 2018 to explore business opportunities. Like and connect with us on Facebook, Linkedin and Twitter.
Recommended from all portals