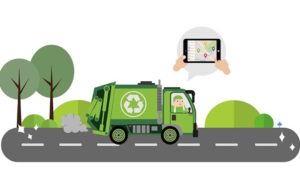 Gurugram and Faridabad Municipal Corporation are in the process of developing an Integrated Solid Waste Management project at a cost of Rs 430 crore.
Through this project , more than 1,250 tonne of waste per day will be segregated through advanced technology.
This is the first project in the country bided on Output Based Incentive (OBI) concept of Public-Private Partnership (PPP) model.
Both the cities of Haryana will also use waste to generate energy. A minimum of 10 MW of energy will be derived from Refuse Derived Fuel (RDF) combustion.
Ecogreen Energy Pvt Ltd, one of the largest and experienced waste to energy companies in Asia, will implement this project both in Gurugram and Faridabad.
There are plans to segregate the waste into RDF and compost. They also plan to use RDF for power generation.
Get a chance to meet who's who of Smart Cities ecosystem in India including key policymakers from Central and State Governments. Join us at Smart City Conclave, Kochi on 18 August, 2018 to explore business opportunities. Like and connect with us on Facebook, Linkedin and Twitter.