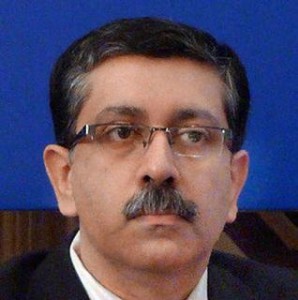 As per a large consensus among stakeholders, financing the multitude of projects involved in each city's transformation is going to be a huge task, former Commissioner of Chennai, Vikram Kapur has said. He has also said that Chennai's smart city project cost alone could run up to Rs 75,000 crore by 2050.
Speaking at a Smart Cities conference organised by the Indo-American Chamber of Commerce, Kapur said, "When we consider the time and the entire wishlist that Chennai wants with a population estimated for 2050, at current prices, it would cost something around Rs 32,000 crore. If we factor in inflation, it could be as much as Rs 75,000 crore to Rs 80,000 crore."
He also pointed out that funding for is a small problem. There are people who are ready to fund bankable projects. But to make projects bankable, you require at least that the user pay, tariff and other factors are in line with the expectations of the vendor that would be possible only if local bodies developed the capacity to actually implement projects on time.
The theme of bankability and funding these projects is one that others are mulling too. Leocadia I Zak, Director of the United States Trade and Development Agency, said, "What has been allotted by the initiative now is only seed funding but that's exactly what it is – seed financing. The rest of it is supposed to be matched by from the state governments and the private sector. But how do get them to match?"
"We want to hear about what tools this financing will be made through. At the World Economic Forum last year, one of the areas of focus was municipal bond financing and we kept hearing about how we have to find ways to de-risk these instruments –that's the big question now," Leocadia added. Thomas Davis Jersey