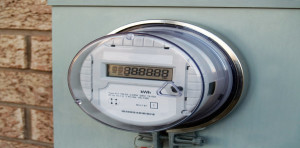 Sweden-based telecom major Ericsson is going to start its first smart metering project in India, according to some news reports.
Ericsson will install 15,000 smart meters over the next three years, the reports said quoting Orvar Hurtig, Head of the newly-created vertical Industry and Society at Ericsson. The company will soon announce a pilot smart metering project in Assam, he added.
Ericsson looks upon India as a crucial market, which has got further boost following the announcement of government's initiative to create 100 smart cities. "It's a big opportunity. We hope that the newly formed Industry & Society vertical of Ericsson will contribute around 15-20 per cent to the company's overall business in India by 2020," said Hurtig.
Now, the company has business around the globe in the Industry and Society segment. "We are focusing on utilities, transport and public safety. With a plan to develop 100 smart cities involving huge investments, India is a big opportunity for us…so, we will bring competences, the offerings that we have and launch that now full in India," he said. Aaron Donald Womens Jersey