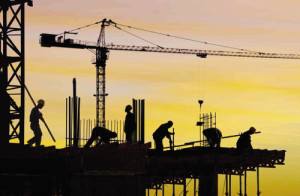 Surviving economic hurdles and market dynamism, India's construction equipment sector moves firm in technology-powered growth mode and in tune with a visible uptrend in the infrastructure sector, writes Veena Kurup of ENN 
The growth story of Indian economy has witnessed numerous cyclical changes in the recent years, and impacted various sectors ac- cordingly. Infrastructure, one of the major revenue resources for the economy, was also often seen battling umpteen odds, including delays in project execution and cancellation of numerous projects.
This had an adverse impact on the ancillary industries as well, including the construction equipment (CE) sector. Dynamism in market and recurring economic volatilities created a direct impact upon the domestic construction equipment industry.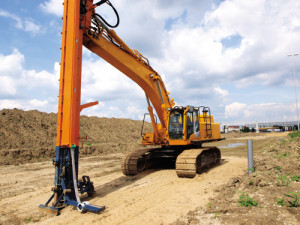 However, broader macro-economic trends, such as favourable interest rate changes, flexibility in liquidity facets and rising infrastructure investments, over the years have started reflecting in a growing demand for a vibrant construction equipment sector.
Dissecting the market pie
Of the total market sphere, the CE sector involves five core segments earthmoving equipment, road construction equipment, concrete equipment, and material handling and processing equipment. Of these, earthmoving equipment lead the CE sector and has approximately 70 percent market share of the Indian CE spectrum. Concrete equipment follow the lead with about 14 percent share, while material handling and processing equipment account for the remaining market slice, with about 10 percent and six percent, respectively.
According to analysts, the construction equipment market in India is expected to grow at a CAGR (compound annual growth rate) of 18.52 percent during 2012-2016, while the global construction market is anticipated to hit 7,310 billion by 2016, posting a CAGR of 7.7 percent.

Evolving trends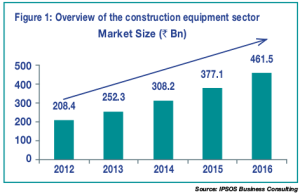 The operational pace of CE sector in India underwent a massive change with the opening up of market and the acceptance of a liberal-globalised economy. Increasing participation from multinational equipment manufacturers and the enhancement of communication networks have boosted the demand outlook for the sector.
Automated mechanised operations are one such innovation that has gained prominence with the penetration of international manufacturers. M2M communication (man-to-machine and vice versa) is the most widely adopted technology today among the Indian CE players. Enhanced operational hours, minimal maintenance requirements and availability of live-operational data are the few benefits thrown up by the increased implementation of automated controlling technologies. The demand for mechanised facilities and machines with automatic controls and monitoring systems is also being pushed by the small- and medium-scale equipment manufacturers in India. Technical assistance, tie-ups and mergers are the most common modes adopted by the medium and small CE manufacturers for enhancing their technical know-how.
Pilot digitised cabins, GPS and GPRS trackers, advance management systems and remote-controlled operator feedback telematics are the prominent technical implements being adopted by the CE players.

Over the years, successive government's efforts to bring in favourable macro-economic changes in the real estate sector have started reflecting in a growing demand in the CE sector
In automatic mode


Although there are lot many names operating in the Indian CE manufacturing sphere, some of the successful leaders making it big in the automated operational pace include CE majors like JCB India, Sany, Mahindra Earthmaster and Caterpillar.
JCB's Advance Management System is the heart of its tracked excavator. The in-cab monitor gives a graphical display of fuel and engine levels, hydraulic oil temperatures, audio visual warning of machine errors and guidance on appropriate function selections.
A similar technology powered with automated telematic features is implemented in Mahindra & Mahindra's Earthmaster equipment. The REMOTECARE feature in Earthmaster assists the operator in giving feedback in six different Indian languages.
Another major, Caterpillar India Pvt Ltd offers its revolutionary solution AccuGrade Control System in its distinct range of products to meet the design specifications of the projects. The system is factory integrated, sensorindependent and features a suite of products which include cross slope, sonic, laser, GPS and ATS technology. By combining digital design data, in-cab operator guidance features and automatic blade controls, the AccuGrade system ensures enhanced grading accuracy, and virtually eliminates the need for survey stakes.
With the installation of the new government at the Centre, the construction equipment sector hopes to hear some real good news for the industry, infusing it with a new lease of life
Battling the hurdles
Although the CE sector is on a constant technopowered evolutionary path, industry experts outline numerous operational roadblocks in regaining the sector's lost shine. "The industry has been playing a pivotal role in building infrastructure, but was affected due to a sharp decline in execution of infrastruc- ture projects in the past two-three years," says Amit Gossain, President of ICEMA (Indian Construction Equipment Manufac turers Association) and Executive Vice President-Marketing, Business Development and Corporate Affairs, JCB India Ltd. The sector's growth pace got further meddled due to the issues of land acquisition, absence of environmental clearances and deterioration in financial inflow to assist construction equipment manufacturers.
With the installation of the new government at the Centre, the construction equipment sector hopes to hear some real good news for the industry, infusing it with a new lease of life

As per the IIP (Index of Industrial Production) statistics, during April-December period of FY13-14, the growth contracted by 0.1 percent primarily due to a 1.8 percent decline in mining IIP and a 0.6 percent fall in manufacturing IIP. According to research and credit ratings agency ICRA, the Indian CE sector witnessed its second consecutive year of volume de-growth during FY13-14 when the volume demand witnessed a fall by about 15-17 percent, i.e. 55,000–56,000 units. According to the Indian Construction Equipment Manufacturer's Association (ICEMA) estimates, the CE industry has already witnessed a negative growth of over 30 percent in terms of equipment sale during the past two years.
The other major hurdle faced by the CE manufacturers is the issue of heavy excise duty levied by the government. Aiming to resolve this concern, ICEMA recently asked the govern- ment to bring in some relief measures. "ICEMA has demanded cut in excise duty from the government on earthmoving and construction equipment, as it can help in handling the adverse scenario," stated Gossain.
Aprolonged presence of Chinese and other unorganised players has always been a concern for the growth of India's CE sector on a qualitative scale. The unorganised section ofCE manufacturers is gaining increasing prominence due to the preference of small construction companies for low-cost Chinese products. These products, which are priced comparatively cheaper by 5-10 percent than the standard CE products, emerge as real hurdles before the established manufacturers. Chinese equipment manufacturers today enjoy a strong prominence in Wheel Loaders and Dozers segment, where they account for about 10 percent market share. This has also resulted in an increase in the import of construction equipment and attachments.
Land is a huge concern for the realty sector, but the availability of commercial and residential land in tier-I and tier-II cities augers well for the growth of the construction equipment sector
Opportunities ahead
Despite these prevalent concerns, the infra-focussed approach upheld in the 12th Five Year Plan, expansion of real estate development from India's urban to tier-II and tier-III come as a new ray of hope for the Indian CE sector. Besides, the increasing demand for infra-construction activities and civil engineering projects has contributed to a huge fillip in the 12th Plan period as against the previous Plan period.
Real estate is another segment which has opened positive business opportunities for the CE sector in India. According to industry experts, the real estate sector, which is expected to grow at a CAGR of 14.2 percent during 2011-20, will provide numerous opportunities for the construction OEMs (original equipment manufacturers). Though land is a crucial concern for the realty sector in India, the evolving availability of commercial and residential land from tier-I and tier-II regions augers well for the growth of the sector.
Similarly, higher FDI (foreign direct investment) in construction has further leveraged the opportunities in the construction equipment sector.
Rental and business of pre-used machineries has emerged as another prospective avenue for the CE sector in India. NDS Chari, Head KAM and Partnership, Srei Equipment Finance, says, "Purchase of new equipment has almost vanished today and has resulted in a large-scale demand shift towards preowned equipment."
A paradigm shift is being witnessed in the consumer preferences from price-sensitive buyers to more value focussed consumers. As per the market research firm RNCOS' findings in its study "Booming Construction Equipment Market in India", the share of rental industry in the CE sector is set to rise dynamically by 2020. Quality has, thus, superseded price-competitiveness in the Indian CE market. The surging CE sector has another reason to look forward to better times ahead: the installation of a new Government of India, as it expects some real good news for the industry coming from the new dispensation sooner than later.
Get a chance to meet who's who of Smart Cities ecosystem in India including key policymakers from Central and State Governments. Join us at Smart City Summit, Surat on 19th-20th May, 2018 to explore business opportunities. Like and connect with us on Facebook, Linkedin and Twitter.
Recommended from all portals