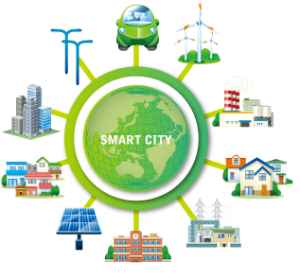 SmartCity authorities have decided to form clusters of small IT ventures with common interest and their functional areas, known as digital clusters, in order to provide smart solutions to the smart cities. These digital clusters will replace the dependency on large IT firms for various services and hence will get a chance to grow as big ventures together.
Some important clusters have been planned for the process like digital energy tech cluster, which will provide various energy solutions, and the digital design cluster, to provide jobs for professionals nationwide. According to Baju George, Chief Executive Officer (CEO), SmartCity Kochi, these clusters will help to grab orders from Indian and foreign manufacturers. Many more clusters are to be introduced very soon.
He also told that they will focus more on emerging talents rather than the ones who have IT and engineering degrees, for various productive jobs.
Get a chance to meet who's who of Smart Cities ecosystem in India including key policymakers from Central and State Governments. Join us at Smart City Conclave, Kochi on 18 August, 2018 to explore business opportunities. Like and connect with us on Facebook, Linkedin and Twitter.