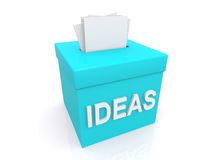 Union Urban Development Ministry organised 'Mera Sahar mera sapna' competition, encouraging citizens to contribute their ideas and solutions for 'Smart Citites'.
The competion, which ran from June 15-20, garnered many valuable suggetions and solutions such as waste to wealth, recycling of water, sustainable energy etc. from a large mumber of participants.
The format posed 14 questions related to city-level challenges, possible solutions and innovative ideas with a limit of 250 words to answer each question.
By the end of the week there were 1733 submissions.
The ministry organised the competition in collaboration with MyGov and the National Institute of Urban Affairs (NIUA).
Get a chance to meet who's who of Smart Cities ecosystem in India including key policymakers from Central and State Governments. Join us at Smart City Conclave, Kochi on 18 August, 2018 to explore business opportunities. Like and connect with us on Facebook, Linkedin and Twitter.