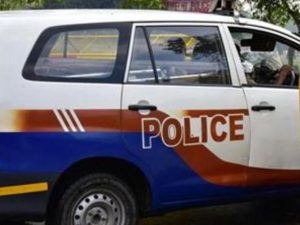 To keep a tab on Police Control Room (PCRs) vehicles, the Chandigarh Police has decided to install hi-tech Automatic Vehicle Location Tracking System (AVLTS) app.
Through this new app, Police will be able to  track PCR vehicles 24×7 through mobile phones.
AVLTS will be installed in 60 PCR vehicles and 27 motorcycles.
"The department will apply the AVLTS system in all PCR vehicles after that senior officers would get latest information on the real-time locations of the PCRs on their mobile phones. The service provider company will develop a mobile App and officers would be asked to install it on their mobile phones", said Chandigarh's Police Inspector of communication Pawanesh.
Chandigarh Police is in the process of preparing online tender with interested companies.
The service provider will transfer real time data to backend server through GPRS system. A Management Information System (MIS) will also be prepared for sharing online and offline information both through mobile app and web-based portal.
Get a chance to meet who's who of Smart Cities ecosystem in India including key policymakers from Central and State Governments. Join us at Smart City Conclave, Kochi on 18 August, 2018 to explore business opportunities. Like and connect with us on Facebook, Linkedin and Twitter.