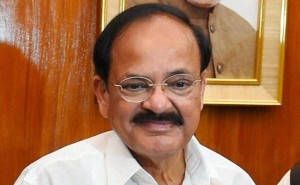 Central Government will announce the next set of 27 next week, says Union Urban Development Minister Mr. M Venkaiah Naidu. "In the first around, 20 cities were announced in the first and another 13 were announced in the supplementary round. I am happy that in the next week, I am going to announce another 27 cities under central government's Smart City Mission," Naidu said at Visakhapatnam. Under government's flagship scheme of Smart Cities, list of 33 citie has been announced so far. These cities would have facilities such as efficient urban mobility and public transportation, assured water and power supply, IT connectivity and e-governance, sanitation and solid waste management systems, among others.
Furthermore, he said, "To met with requirements and guidelines of smart city mission and Atal mission, 500 cities and towns have undertaken for a comprehensive analysis of the infrastructure deficiencies first time. Government and concerned authorities have also prepared detailed action plans to address the same. Highlighting the importance of smart city mission by the government of India, Naidu emphasized on how this project has brought about change in the city development ecosystem. He said, "The cities now know where they stand and where to go and how to go. This is the most significant outcome of the paradigm shift introduced in the approaches to urban development."
He further added, "These new urban initiatives including the urban housing mission have the investment potential of around Rs 18 lakh crore. Of this, an investment of Rs 1.84 lakh crore has already been approved for improving basic urban infrastructure including affordable housing. This aforementioned investment includes Rs 78,292 crore under smart city plans for 33 smart cities, Rs 45,293 crore under Atal Mission and Rs 56,231 crore under Pradhan Mantri Awas Yojana."
Get a chance to meet who's who of Smart Cities ecosystem in India including key policymakers from Central and State Governments. Join us at Smart City Conclave, Kochi on 18 August, 2018 to explore business opportunities. Like and connect with us on Facebook, Linkedin and Twitter.