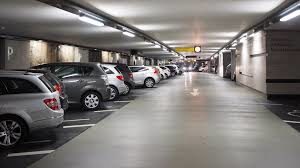 The Bhubaneswar Smart City Limited is coming up with a parking master plan for the state capital to regulate the parking service. On the other hand, the municipal corporation has also amended a rule and decided to collect a one-time fee for parking at multiple parking lots.
The aim of the parking policy is to guide the development of planned parking facilities, while parking management plan will take care of the existing parking scenario and suggest measures for improvement.
The municipal corporation's plan was to divide the parking lots into five different zones and collect a one-time fee for parking at multiple parking lots within the same zone in the stipulated time. Now, the corporation has decided to implement it and hold a fresh auction of the parking lots.
The initial deadline to introduce the service was April 1, but was extended to July, since the civic body didn't get many takers for parking lots.
Currently, the civic body has 76 parking lots, in which most of them are not operational.
Get a chance to meet who's who of Smart Cities ecosystem in India including key policymakers from Central and State Governments. Join us at Smart City Conclave, Kochi on 18 August, 2018 to explore business opportunities. Like and connect with us on Facebook, Linkedin and Twitter.